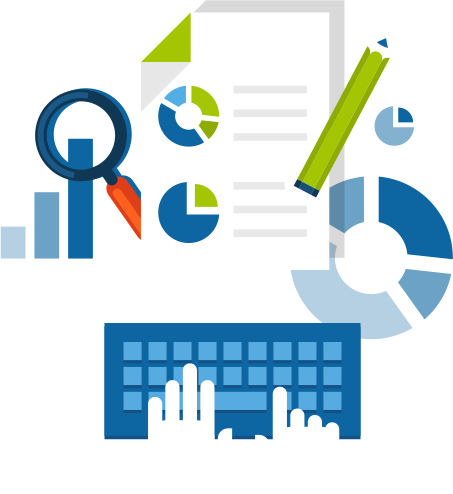 Best Web Development & Digital Marketing Company With Expert Team
Sybex Infotech focuses on delivering the highest level of quality to each and every web project. By understanding the needs of our clients and working fast around the time Sybex Infotech has succeeded time and time again in creating compelling web sites that are both functionally and aesthetically pleasing.
Here at Sybex Infotech you will get the advanced solutions related your web site designs, web programming and web development solutions as well as marketing of your web site. Our team of very balanced and highly experienced professionals are expertised to construct and develop complex e-Business and enterprise applications.
Sybex Infotech offshore software development services are intended to serve your businesses that are outsourcing software development and programming to India. Our solutions enable reduction in the time and cost. Sybex Infotech offers complete end-to-end and cost-effective offshore software development solutions in the most advanced Internet projects including web application and design, to customers of all types of enterprise.
We are
specialized

in following solutions:
---
Website Design
Layout Design
Responsive Design
Application Interface Design
Prototype Design
Corporate Design
Facebook Page Design
Banner Design
Logo Design
Brochure Design
eCatalogue Design
Web Development
PHP / MySQL
Web Applications
Open Source Solutions
Enterprise Solutions
CRM Solutions
Ruby On Rails
HTML5/CSS3 Development
Ajax/Jquery Development
Web Maintainance
Content Updates
Product Updates
Files & Data Backup
Customer Response Service
Web Marketing
Search Engine Optimization
Social Media Marketing
Google Adword Management
Google Analytic Management
---
Mobile Apps
Mobile Website
Android Apps
IOS Apps
Mobile Frameworks
CMS Applications
WordPress Development
Joomla Development
Drupal Development
Custom Made CMS
Ecommerce
Magento Development
osCommerce Development
OpenCart Development
Prestashop Development
Virtuemart Development
Zen Cart Development
Custom eCommerce Solution
Domain & Hosting
Domain Registration
Domain Transfer
Linux Server Hosting
Windows Server Hosting
For more information, please contact us with the specifications for your project. You can email our sales team at info@sybexinfotech.com.